The Gulf Coast Trauma Institute includes regional and national experts on mental health and trauma-informed care who are invested in supporting the unique needs of those living in the Gulf Coast region.
Founders and Senior Consultants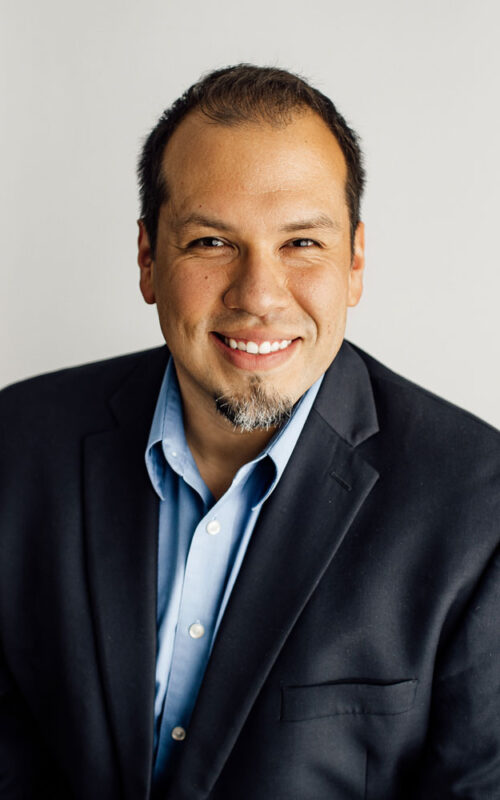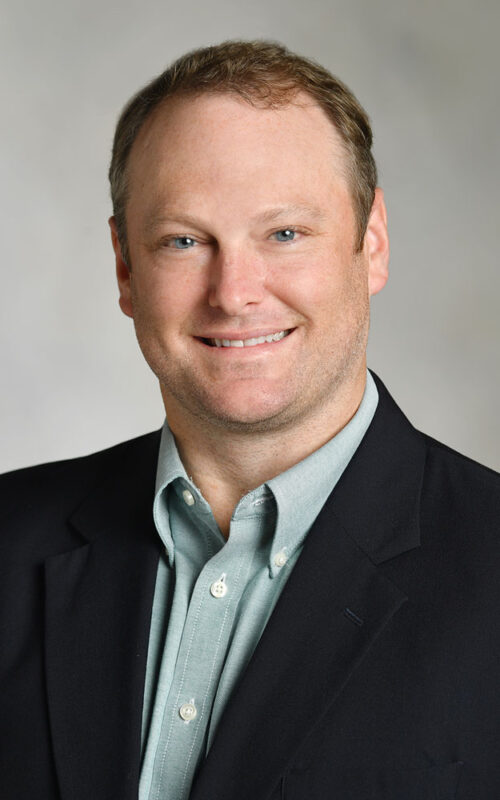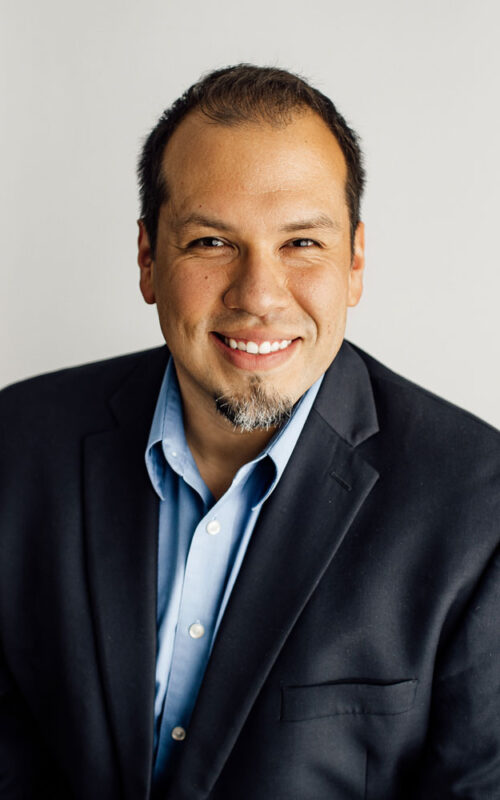 PhD, MSW, LMSW
Matthew Vasquez
Dr. Vasquez is the co-founder of the Gulf Coast Trauma Institute, an Associate Professor of Social Work at the University of Northern Iowa, and former trauma therapist. For the last 10 years, he has taught, conducted research, and provided consultation services on the effects of trauma, its treatment, and trauma-informed care practices all over the country.
In his work, Dr. Vasquez strives to help educate others in understanding the complexities of trauma and its impact on individuals, families, and communities. He has won numerous teaching awards across multiple universities for his dynamic and innovative teaching style, including two Teacher of the Year awards during his time at the University of Southern Mississippi. His current area of research focuses on the effects of body-based interventions (e.g., Chen Style Tai Chi, Trauma-Sensitive Yoga, KINNECT, and Rainbowdance ®) on trauma and other mental health disorders. Other research includes the effects of chronic neglect on child mental health and development. His research has been published in numerous academic journals, and featured on National Public Radio and in the Washington Post. Dr. Vasquez has provided consultation services on trauma-informed care practices across a variety of settings, including school districts, residential treatment centers, outpatient mental health practices, child welfare agencies, along with regional and national entities such as Texas Health and Human Services Commission, the Midwest Trauma Services Network, and the International Trauma Center.
Dr. Vasquez has developed an innovative, easy to learn, body-centered therapeutic approach to trauma treatment called Integrated Somatic Regulation ®, which incorporates the latest science regarding trauma and its effects on the brain and body, and utilizes elements from various body-centered practices, including body-based psychotherapy, EMDR, sensorimotor psychotherapy, and yoga. It can be used to safely treat those who have experienced long-term, complex and developmental trauma. This approach was developed through clinical practice with highly traumatized individuals, extensive review of the latest research, and collaboration with some of the top trauma experts in the field.
Dr. Vasquez recognizes that meaningful and long-lasting healing occurs when people can come together to help and support each other. As a former resident of the Gulf Coast region, he saw first hand the strength and resiliency of the people, even after experiencing numerous man-made and natural disasters. Although recovery has occurred in some regions, he recognizes that there is still work to be done. He is therefore passionate about providing long-term, evidenced-informed, organizational and community-based solutions for the people of the Gulf Coast to help them combat adversity, heal from trauma, and foster even greater resiliency.
In his free time, Dr. Vasquez enjoys touring and sampling the cuisine in New Orleans and the Mississippi Gulf Coast with his wife Emily and daughter Catalina.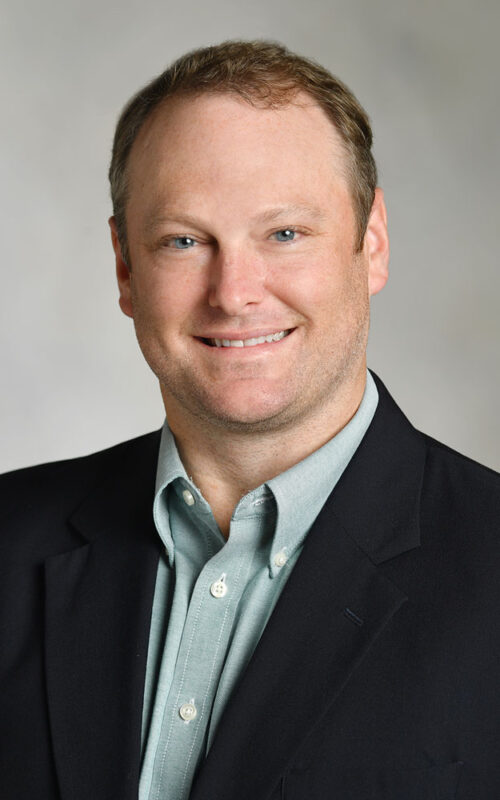 Ph.D., NCC
Bret Blackmon
Dr. Bret Blackmon is the co-founder of the Gulf Coast Trauma Institute, an Associate Professor of Social Work at The University of Southern Mississippi, and a former practitioner and administrator in the behavioral health field.
Bret earned a Ph.D. in social work, a master's degree in community counseling, and a bachelor's degree in psychology from Louisiana State University (LSU) in Baton Rouge, LA. In Bret's early career, he served as a multi-systemic therapist in Tennessee and Mississippi where he worked closely with children involved in the justice system. For several years, he helped families improve youth outcomes and navigate mental health, juvenile justice, child welfare, and educational systems. Bret relocated to Biloxi, MS in the aftermath of Hurricane Katrina where he assisted in recovery efforts for over a year.
Bret joined the faculty of The University of Southern Mississippi in 2014 where he has taught 19 courses and mentored countless students across the Bachelor of Social Work and Master of Social Work curricula. His favorite courses include Crisis Intervention, Human Behavior, Evidence-based Practice, and Social Entrepreneurship. 
In 2016, Bret founded the Mississippi Person Centered Practices Institute (MS-PCPI) in partnership with the Mississippi Division of Medicaid. Since that time, the MS-PCPI has trained over 5,000 mental health and medical professionals on person-centered practices and person-centered planning. The person-centered workshops focus on best practices for working with populations vulnerable to high rates of trauma such as persons with developmental or physical disabilities. 
Bret has conducted research on topics such as community resilience, mental health in disaster-prone areas, delinquency, and person-centered practices. His works have been published in academic journals such as the Journal of Evidence-Based Social Work, Journal of Community Psychology, Disaster Medicine and Public Health Preparedness, and Social Work in Public Health among others. Bret was named the Distinguished Researcher of the Year for the School of Social Work at The University of Southern Mississippi in 2021.
Throughout his career, Bret has developed, directed, and acquired funding for numerous social service programs and projects. His work experience includes direct practice and leadership roles in non-profit organizations serving highly traumatized populations such as children in the justice or child welfare systems and adults with disabilities. Bret has consulted on numerous grant projects involving the juvenile justice and educational systems, crime prevention, collaborative care, behavioral health, community resilience, and person-centered practices. He has won numerous grants totaling over $4.5 million in funding.
Blackmon was born in Baton Rouge, LA where he spent the majority of his life. Bret and his wife, Caroline, currently reside on the Mississippi Gulf Coast with their two children, Beau and Anne.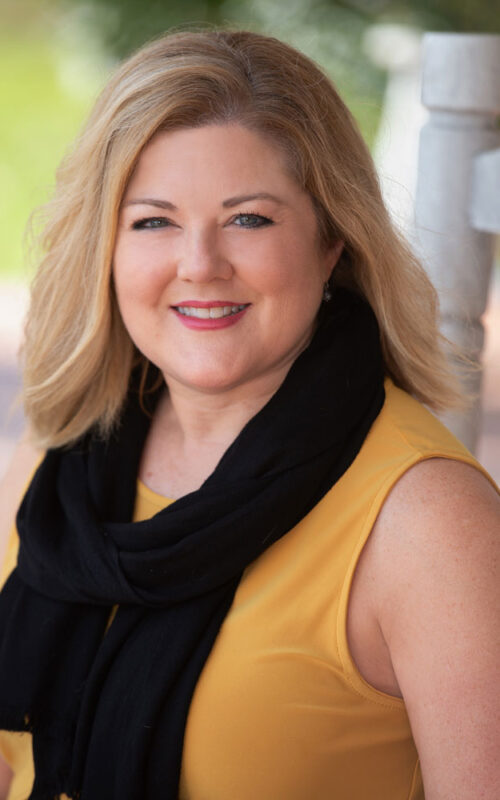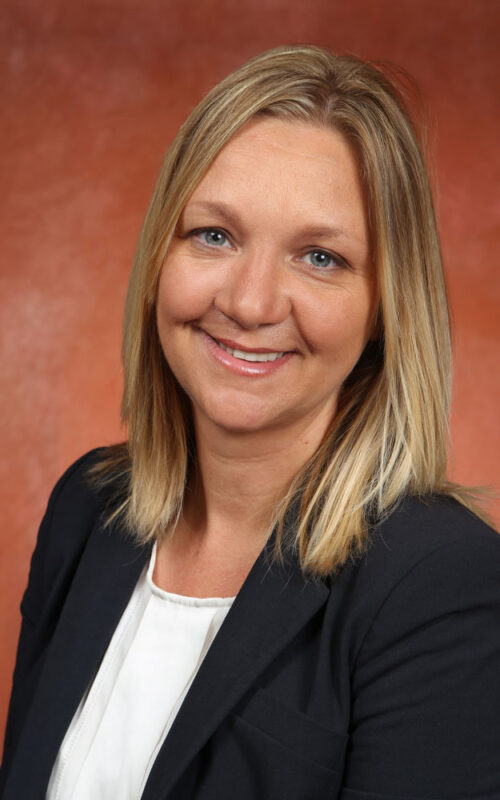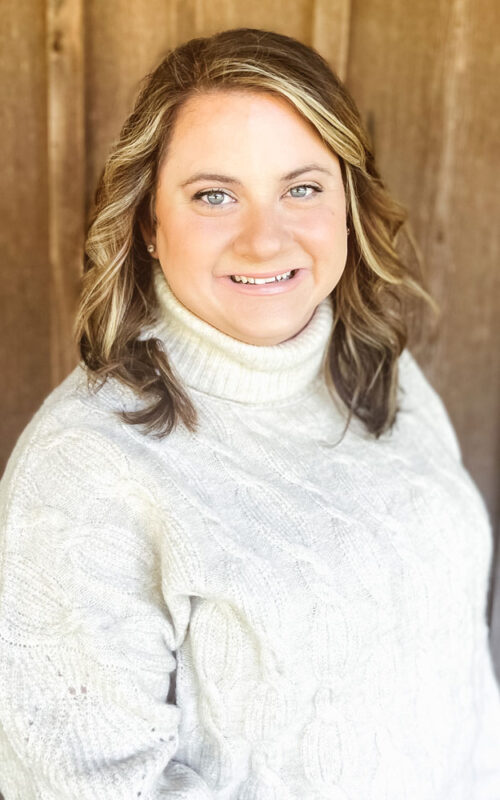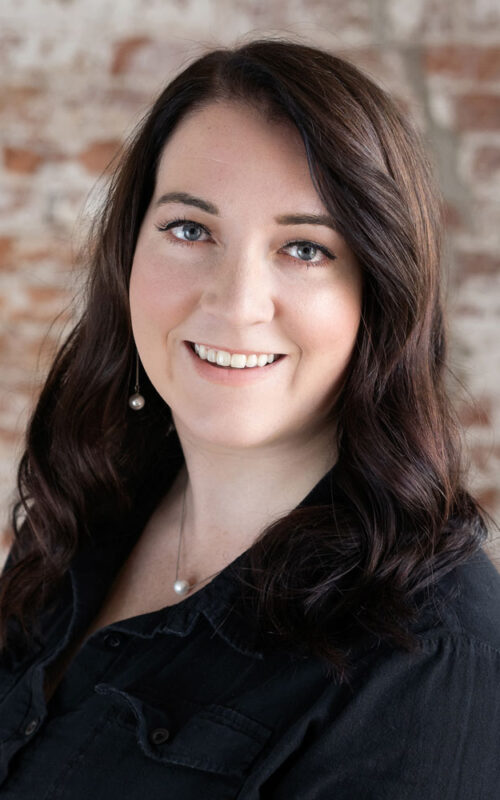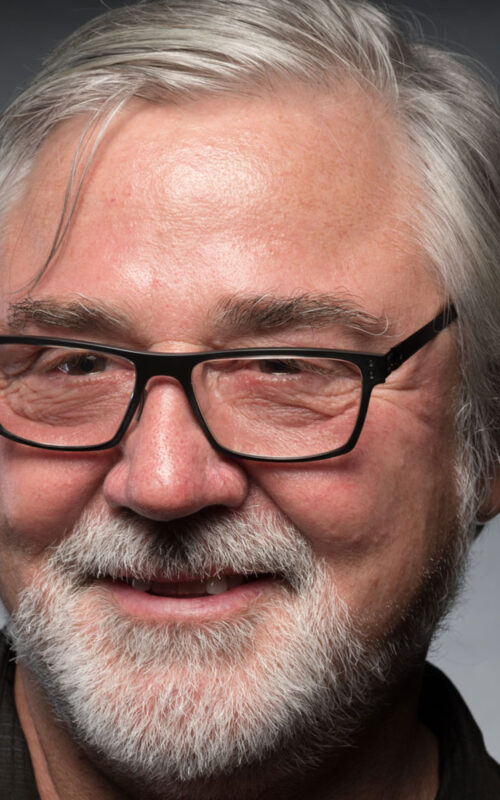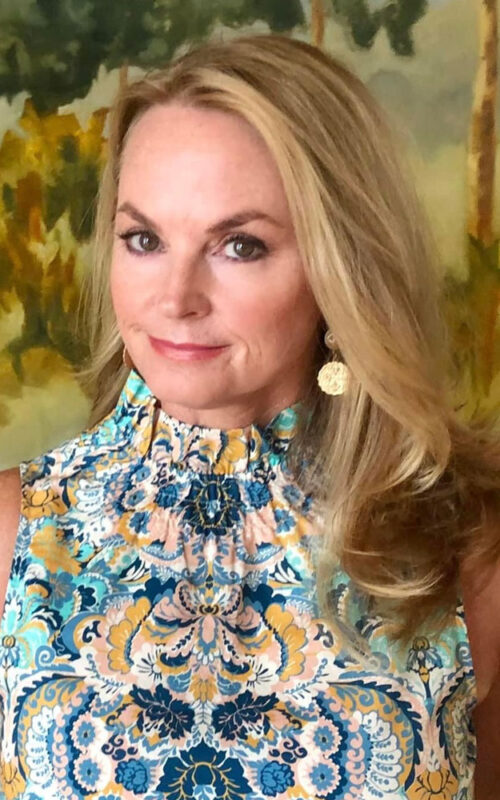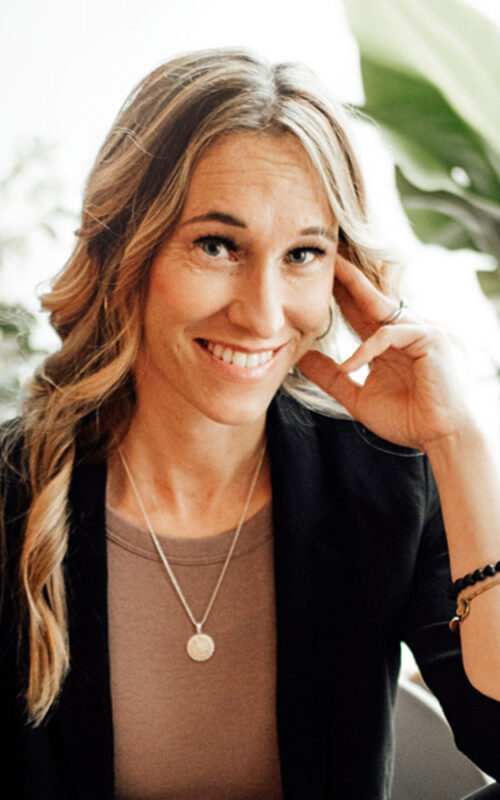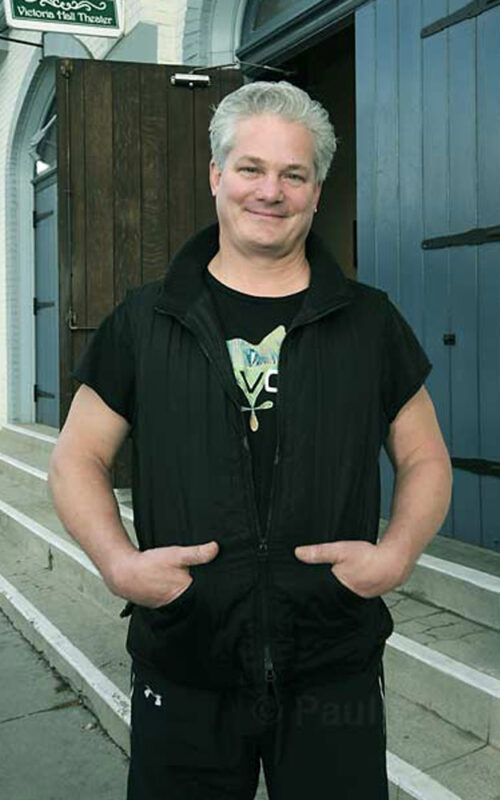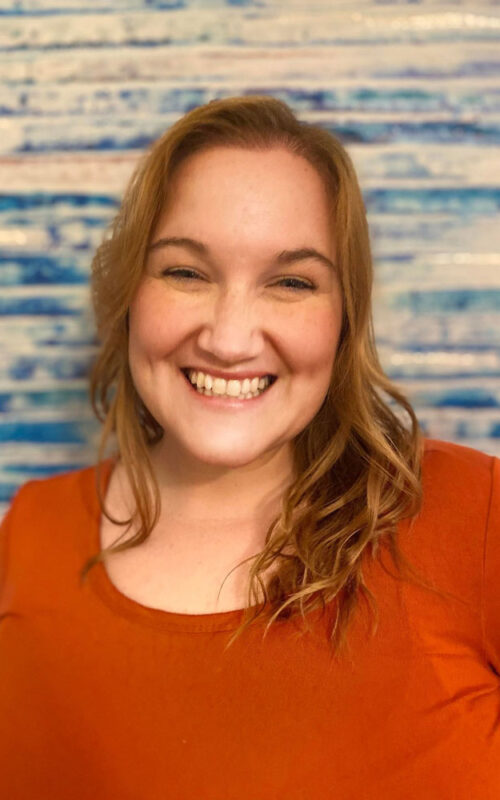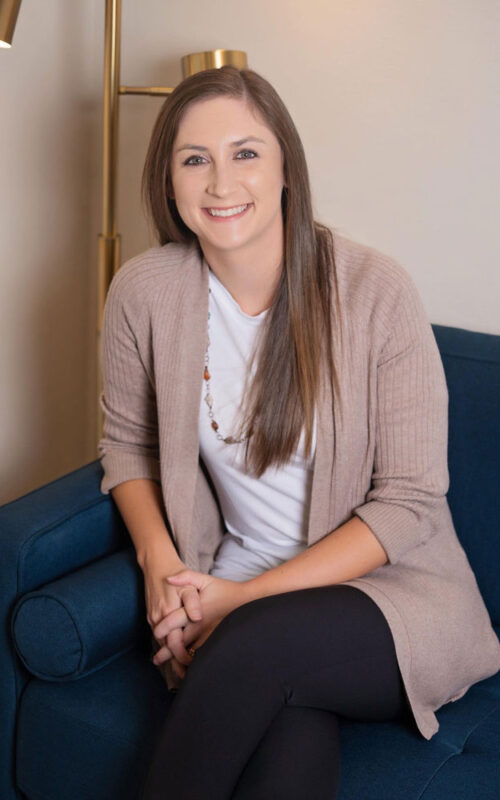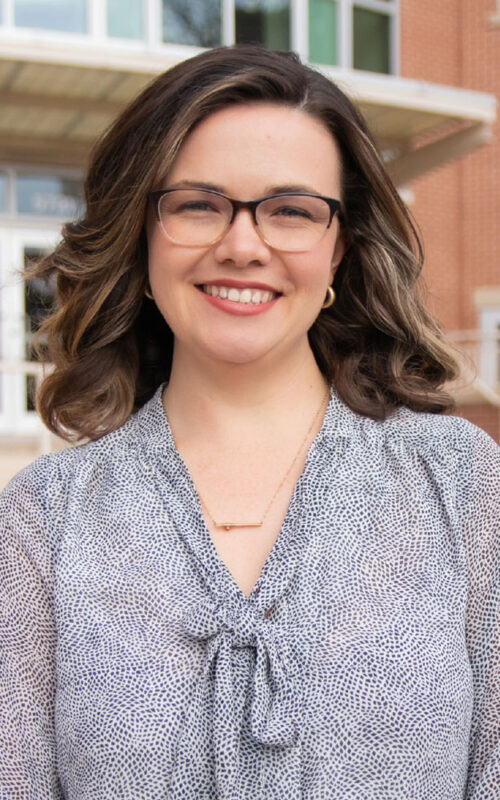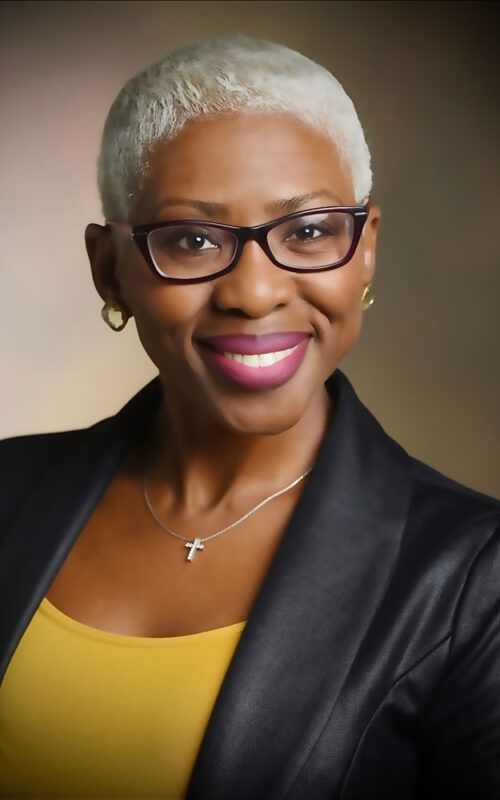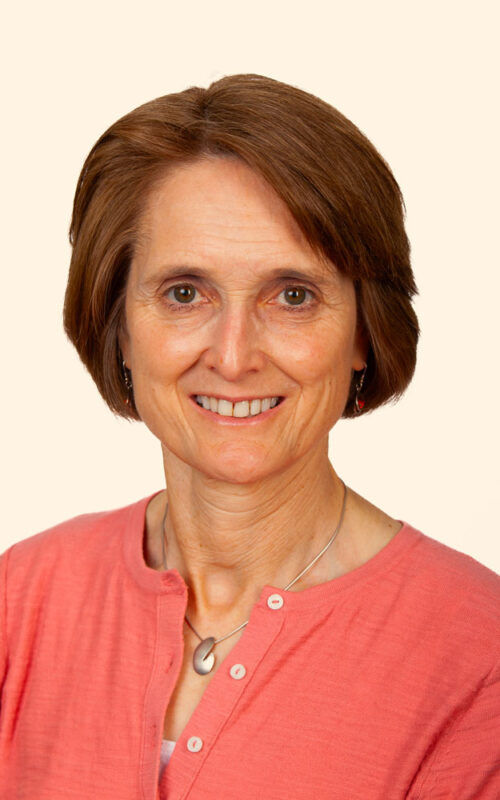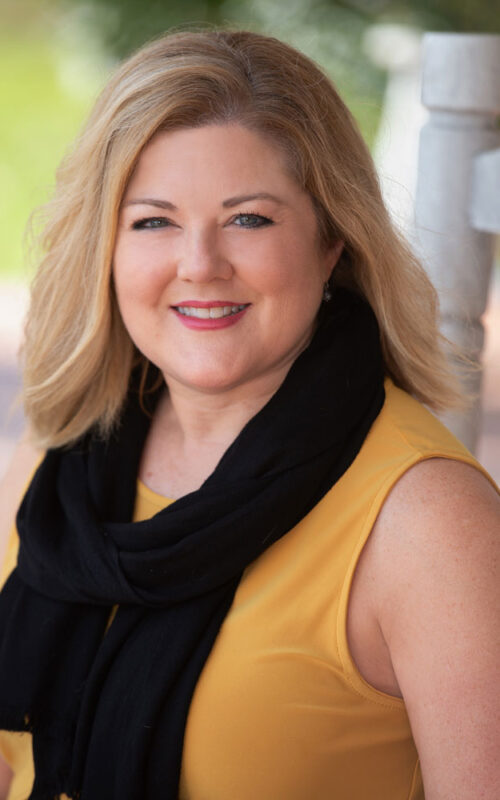 PhD, MSW, LCSW
Laura Ainsworth
Laura is an Associate Professor of Social Work and Child and Family Studies in the College of Human Science & Education. She is the Director and Graduate Coordinator of the Child and Family Studies program and Associate Director of the Healthy Aging Research Center. She is an evaluator and has worked with the Social Research & Evaluation Center at LSU evaluating various projects for federal and state entities. She has experience in administration and teaching, micro and macro social work practice, program design and implementation, grant writing, evaluation research and community-based participatory research. Her work involves research in school social work, school mental health, and access to services for underserved populations. Laura was previously an Associate Professor and served as the Associate Director and BSW Director at The University of Southern Mississippi in Hattiesburg, Mississippi before returning to LSU.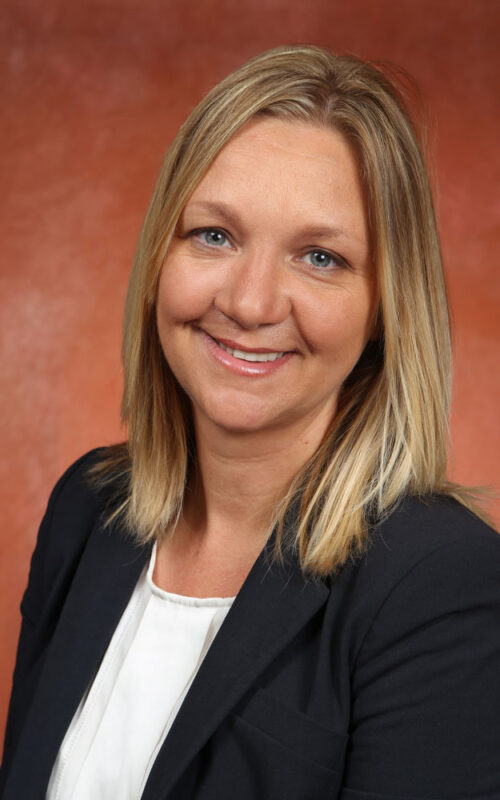 Director: Institute for Quality Children's Services
PhD, MSW
Shamra Boel-Studt
Shamra Boel-Studt, PhD, MSW is the Director of the Institute for Quality Children's Services and an Associate Professor in the College of Social Work at the Florida State University. Dr. Boel-Studt has 19 years of experience in practice, training/technical assistance, research, and evaluation spanning the child welfare, children's mental health, and juvenile justice systems. Her research focuses on the quality and effectiveness of services for youth served in out-of-home care settings. Dr. Boel-Studt has extensive experience collaborating with public and private agencies to promote quality services across child service systems. Her major contributions include developing and validating the Quality Standards Assessment for children's out-of-home care. She serves as Principal Investigator, leading the development of Florida's legislatively mandated statewide accountability system for residential care (F.S. 409.96(25)). She is also collaborating with the Texas Department of Family Protective Services, Texas Health and Human Services Commission, and the University of Texas Health at San Antonio to lead the development of a comprehensive continuous quality improvement and training platform as part of the Residential Treatment Center Project that aims to treat children with acute behavioral health needs while supporting family preservation.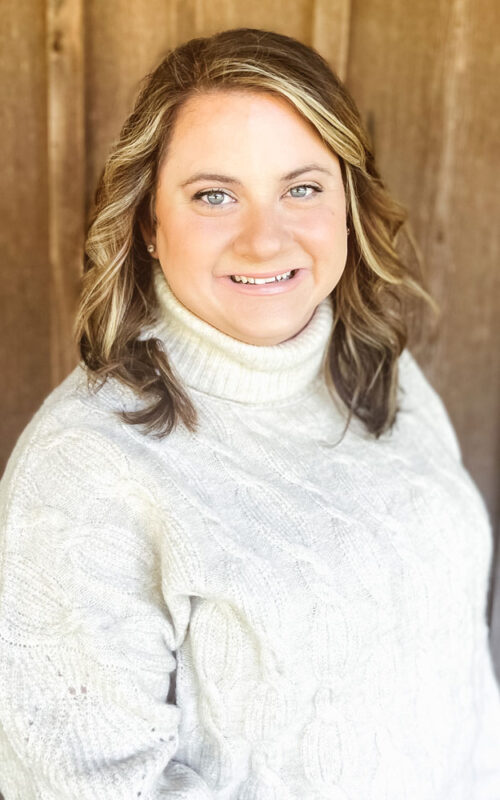 MSW, LCSW
Mary T. Hanken
Mary Takewell Hanken, LCSW has more than eight years of experience working within the fields of social work and human services in Louisiana and Mississippi. Mary is a native of Ponchatoula, Louisiana who earned her Bachelor of Arts degree in General Studies with a concentration in Applied Behavioral Sciences in 2014 from Southeastern Louisiana University. During her time at Southeastern, Mary was named the Southeastern Division of Student Affairs' Outstanding Woman in 2014, served as the Chief Justice for the Student Government Association, and served as the President of Theta Phi Alpha Sorority. She then went on to earn her Master of Social Work degree in 2016 from The University of Southern Mississippi. During her time in her masters program, Mary served as the president of the Student Association of Social Workers and was also named the Southern Miss School of Social Work's Outstanding Graduate Student. Mary has dedicated her career and her personal life to making an impact on and a difference for those she encounters.
Mary obtained her clinical license in 2021 and in her current professional role serves as a School Based Therapist for the Capital Area Human Services District School Based Behavioral Health Program in Baton Rouge, LA. Through her work, Mary supports a caseload of elementary aged clients with complex behavioral, emotional, and social needs by giving them individualized and specialized support. Mary has made a commitment to being a lifelong learner having earned certifications in Family Interaction Training, LivingWorks ASIST Suicide Intervention Training, Yoga4Classrooms Training, Journey of Hope, and is currently pursuing supervision and certification through the Center for Mind-Body Medicine Training.
Mary currently, and happily, resides in East Baton Rouge Parish with her husband Cody Hanken, son Crue, and her fur-children, Bentley (dog), Dabbs (cat), and Nox (cat).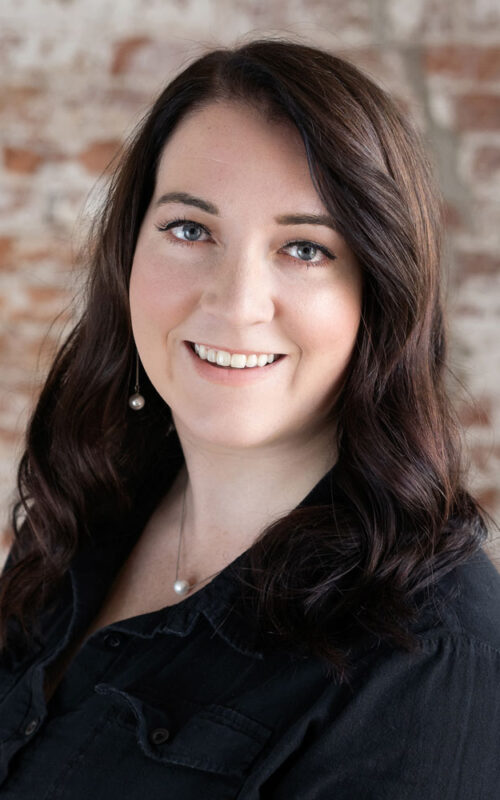 LMFT, SHRM-CP
Amber Hoff
Amber Hoff has been a trauma-informed therapist and active member of her community since becoming fully licensed as a therapist in 2016. Shortly after becoming fully licensed, she achieved her certification in EMDR, with the goal of making trauma treatment her specialization. She opened her own private practice in 2017, learning the ins and outs of running a small business, with the additional skill building experience of small business ownership during a pandemic. She has dedicated her career to building mental health not just in her office, but in her community through volunteering, providing trainings and consultation to local entities and businesses, as well as collaborating with journalists and reporters to write articles based on mental health in the workplace and improving mental health during the COVID-19 pandemic. She served as a co-representative of the health sector of Marion's COVID-19 Leadership Group, focused on improving physical and mental health during the pandemic with a community-wide focus. She has also been a Marion Chamber of Commerce Ambassador since 2018, and enjoys welcoming new businesses into the community.
Amber achieved her SHRM-CP in July 2022 in order to move toward improving the human side of business. Throughout her career, she realized just how many clients came to her specifically to cope with their unhealthy jobs, often times supporting them while they found new work altogether. Her goal in offering HR Business Partnership is not only to create a more dynamic and competitive edge for her business customers, but to create a mentally healthy workplace where people want to work, are loyal to the company, and are effective at their jobs because they enjoy it. In short, Amber wanted to get less clients in for unhealthy workplaces by directly improving workplaces to be more mentally healthy. Amber has served formally as a consultant for a local architecture company to work on their design for building a trauma informed space for firefighters in their designs of a local fire station. She has also informally worked with local companies aiming to improve their hiring process, dealing with conflicts in the workplace, and developing leadership skills in managers, supervisors, and other executive positions. Her work as a Trauma -informed Therapist allows her to come into workplaces and assist businesses in creating more trauma informed spaces that not only work to improve the quality of life for their employees, it also improves the quality of interactions with customers, leading to better profits and an improved reputation and competitive edge in the community as being a great place to work and do business with.
As a consultant, Amber can bring her trauma-informed therapy experiences to work toward improving interactions with clients, as well as improving interactions between those in management positions and employees. Amber can work to improve selection processes, interviewing and hiring, and employee development. Due to Amber's experience in providing trainings and presentations, she can also be utilized for continuing education or direct skill development in a company-wide level or individually one-on-one through coaching and skill development. Amber also enjoys actively working toward improving the mental wellness of staff at the work-environment level, assessing and discussing with employees concerns to explore solutions and boost morale, communication and connectedness, as well as improve productivity and efficiency among staff. It is Amber's mentality that a mentally healthy workplace not only improves the employee experience, it improves position in community and competition, it improves customer experience, and it drives profitability. No one loses in a mentally healthy workplace.
In her personal time, Amber enjoys watching the Minnesota Wild (no matter how often they disappoint her), coaching softball, reading, being outdoors, crafting/artistic adventures, and spending time with her family and her two dogs, Avery and Leto.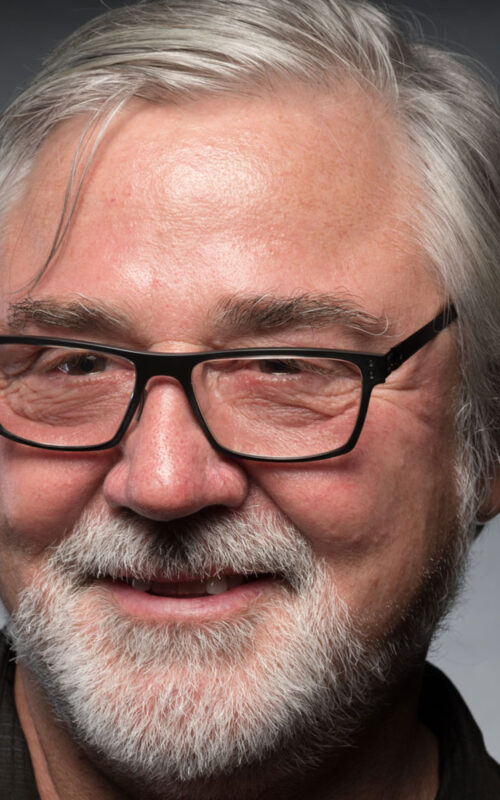 Director: Midwest Trauma Services Network
MSCC, MSPH
Frank Grijalva
Frank came through the California system as a child adopted into a family challenged with mental health and substance abuse issues. Raised in the East Bay area of Northern California Frank attended 9 different schools in his first 9 years. Raised in a challenging home in a challenging environment both geographically and historically, Frank has a unique perspective that translates for many of our most traumatized communities, families and children. Frank negotiated his way into the military and his first professional training was as a special warfare diver attached to the Marine Mammal program of the United States Navy where he spent 8 years honing behavior modification skills, stress management and understanding the dynamics of nonverbal communication. Later, as a stay at home dad for 2 kids and a student of psychology he became aware of and struggled with development, his own trauma exposure, and behavioral progressions and sequencing. This led to a journey of self-exploration and an academic focus on psychological trauma.
Frank has worked with the International Trauma Center since 1999 and deployed to Ground Zero to manage a team of clinicians working with a federal agency in "the dig" to stabilize them ongoing as they did their difficult work. Frank also worked extensively throughout Louisiana and Mississippi in the aftermath of Katrina. Frank has worked abroad in Israel, Gaza and the West Bank, Nepal, Jordan, Haiti and several other countries for agencies like Save the Children, USAID, the World Bank and the International Center for the Protection of Victims of Torture to develop interventions and train clinicians working with children.
As Director of the Midwest Trauma Services Network and senior vice president of programming for the International Trauma Center he has spent the last several years introducing and training selected trauma informed evidence based practices as well as designing and implementing innovations specific to people from at-risk environments through the OJJDP. Frank currently consults in several states for trauma in schools, foster and adoptive parents, community change through trauma informed care and provides direct psychoeducation and coaching to complexly traumatized children and families. Frank has a BS in disaster psychology with an emphasis on mental health, an MS in Public Health with a focus on child mental health and an MS in clinical counseling with trauma theory as the primary theoretical framework. Frank is the proud father of two gifted and resilient college students who are also interested in human services. His mission is to create a world that understands the impact of trauma and abuse on children, families, communities and culture by teaching, challenging and learning everywhere he goes.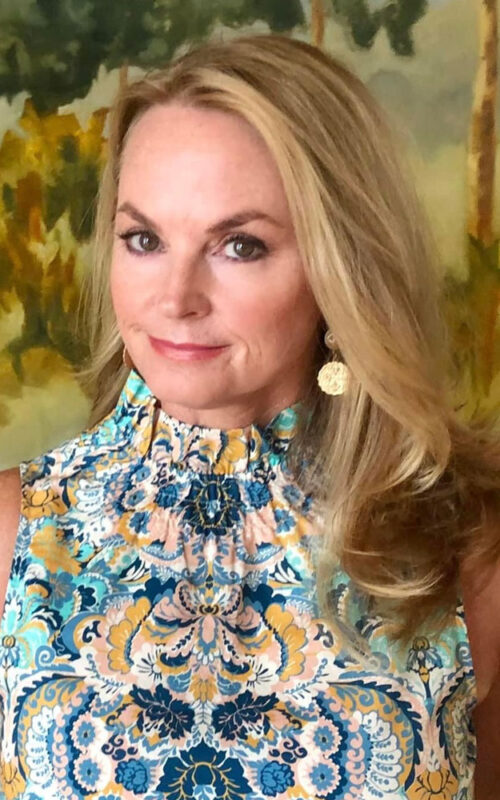 BA, BSN, E-RYT 500, C-IAYT, YACEP
Tammy Kolbo
Tammy Kolbo joined the treatment team of Pine Grove Behavioral Health and Addiction Services in Hattiesburg, MS, in 2005. Initially, she was hired at The Women's Center where she taught yoga and wellness principles to women in recovery from eating disorders and chemical dependency. In 2006, she began her work at Gentle Path, now called Gratitude, and created the Behavioral Health Yoga Therapy Program currently offered as a complementary therapy for healing and personal transformation for patients in recovery from sex addictions. She also works with Next Step, a program for men and substance abuse and the Professional Enhancement Program, a partial hospitalization program specially designed to help men and women with interpersonal difficulties, addictive disorders, and professional issues. She teaches patients mindfulness, body awareness, breath work, meditation and relaxation. With a passion to educate and inspire, she empowers patients to face each day with hope and courage and to take the peace and freedom that yoga provides into their everyday lives in recovery. Tammy presents at state and regional professional conferences on the topics of Self-Care and Resilience for Stress Management, Trauma, and Addiction.
Tammy holds a Bachelor of Arts degree in psychology and a Bachelor of Science degree in nursing, both from the University of Mississippi. Her past experience includes working as a Patient Care Coordinator at a residential treatment center for mild depressive disorders. As a Registered Nurse, Tammy has worked with patients suffering from neurological disorders and practiced as an Intensive Care Nurse at Baptist Hospital in Jackson and at Forrest General Hospital in Hattiesburg. She also has an extensive background in the Fitness Industry and first became certified to teach in 1984 through the Kenneth Cooper Institute in Dallas, TX. For over 40 years she has taught group fitness, personal training and private instruction. In 2001 she began her studies in the practice of yoga and is currently certified at the highest rank with Yoga Alliance. In 2002 she opened Hattiesburg's first yoga studio, The Yoga Room, and remains owner, director and primary teacher. She is a member of The International Association of Yoga Therapists and completed her certification as a Yoga Therapist in 2017.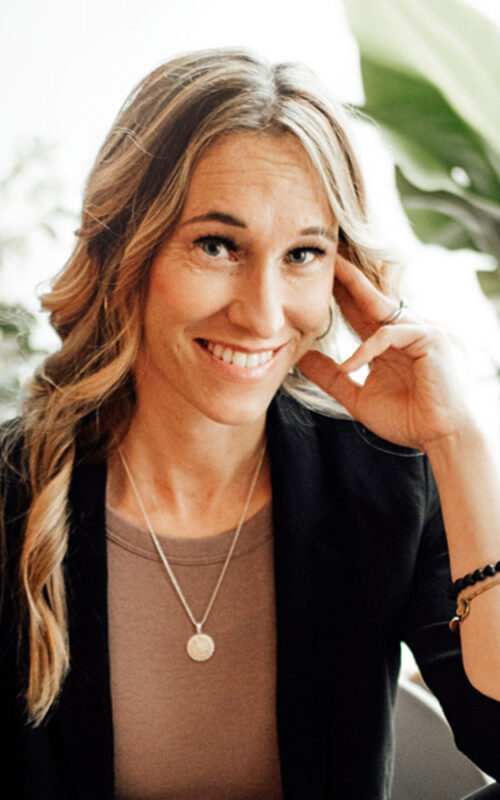 MSW, LISW, ACSW, RYT-200
Traci Ludwig
Traci has for the past 20 years worked as a therapist who specializes in the treatment of stress and trauma responses caused by childhood maltreatment, intimate partner violence, and sexual assault. She uses a variety of evidenced-based and trauma-specific interventions such as sensorimotor psychotherapy, EMDR, and trauma-sensitive yoga. She uses the latest stress-science in her work such as the Polyvagal theory which helps form a lens of one's unique nervous system and its specific response to stress. Over the past several years, she has offered numerous evidence-based, body-based, strategy-filled workshops to colleagues, therapists, educators, and yoga instructors. In addition, she has co-authored trauma-sensitive movement modules to support classroom educators to provide mental health support to their students. She facilitated research investigating the impact of trauma-sensitive yoga on trauma, depression, and overall mental health, which was featured on NPR. She has volunteered countless hours delivering psychoeducation and therapeutic movement to those in need that may not otherwise have access. Traci is committed to sharing her knowledge and experience as invitations to connect with all.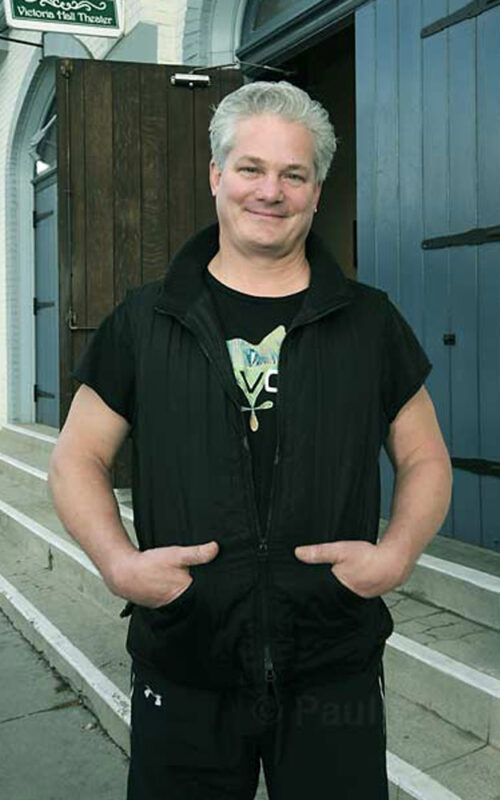 Director: International Trauma Center
PhD, DMT
Robert D. Macy
Dr. Robert Macy is trained as a theatre artist, Taoist martial artist, dance movement therapist, developmental traumatologist, and disaster behavioral health manager. He has developed body-based psychological trauma interventions, and has launched the design, development, dissemination and implementation of trauma informed care assessment and intervention service delivery systems in the United States and overseas focusing on schools, residential treatment centers, inpatient units, communities of color with high priority populations, emergency services and large-scale community engagement. Dr. Macy is the Founder and President of the International Trauma Center-Boston, and Co-Founder and Executive Director of The Boston Children's Foundation, also in Boston, which has worked closely with the Massachusetts Department of Mental Health for 25 years.
Dr. Macy is a founding member of the National Child Traumatic Stress Network (NCTSN), where he is a primary content provider and National Master Trainer for the development of Psychological First Aid, and primary content provider and National Master Trainer for Skills for Psychological Recovery. He has co-chaired the NCTSN Terrorism and Disaster Network Committee and continues as a senior consultant to the NCTSN Terrorism and Disaster Center and has led numerous response and behavioral health recovery teams during national and international mass casualty events and disasters. Dr. Macy is a senior response member for the Federal Substance Abuse and Mental Health Services Administration Disaster Technical Assistance Center (DTAC). He is activated by DTAC for major terrorist attacks and natural disasters in the US providing Crisis Counseling Programs (CCP) and continuum of care trauma focused interventions for youth, family, schools and community.
Dr. Macy was one of 12 experts in the nation to be selected to membership for the Barack Obama commissioned Attorney General's Federal Advisory Commission on Children Exposed to Violence as part of Attorney General Eric Holder's broader Defending Childhood Initiative.
Dr. Macy designs, implements and evaluates trauma focused psychosocial resiliency initiatives, violence prevention programs, and Trauma Informed Care initiatives in the United States, Europe, Middle East, Eurasia and Africa.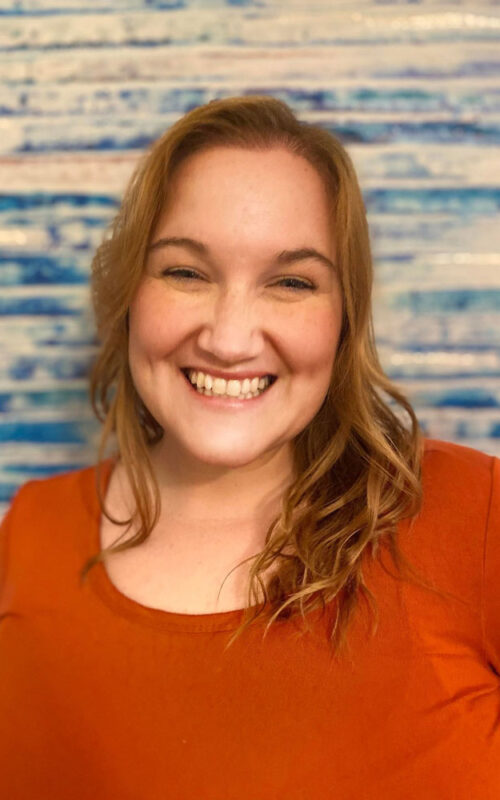 MSW
Nicole Miller
Nicole is a behavioral interventionist with over 6 years' experience in elementary school settings where she has worked with children, their families, and teachers to help create a trauma-informed environment. A Life-Changer of the Year nominee, Nicole developed the Fearlessly Me! empowerment program geared toward connecting fifth and sixth grade female students with women with strong ties to the local community. Nicole earned her BSW and MSW from the University of Southern Mississippi and is currently employed in a local Gulf Coast school district's alternative school program. She has won numerous awards for her efforts in the schools for her work with her students and families. Over the years, she has researched and presented at state-wide and national conferences on the impact of trauma and its effect on children within the school setting. Her research and efforts have been published in an academic journal and have been showcased on PACES Connection news briefs and local news channels.
Nicole's focus is to provide a family-wide, culturally responsive approach to trauma-informed education. She believes in the importance of seeing a community change and growth, and therefore, is a strong proponent of introducing community partners as collaborators to her projects and ideas for success in all her work.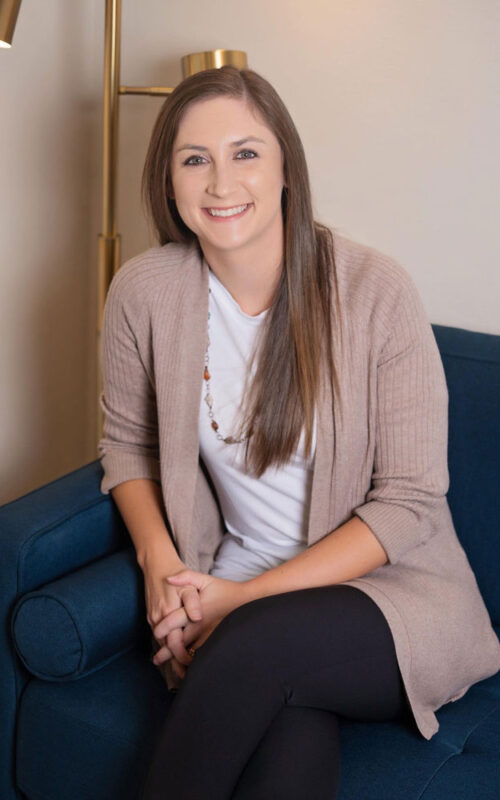 MSW, LCSW
Jillian Nunez
Jillian is a Licensed Clinical Social Worker. She owns and operates a solo private psychotherapy practice and specializes in trauma processing and somatic interventions to lessen severity of body-based traumatic memories. She has provided mental health services in a variety of settings including inpatient care, in-home therapy, community mental health centers, and private practice settings. Jillian works with adults, children, and teens and is skilled in adapting trauma processing protocols to different ages and individuals in varying developmental stages. Through her years of experience and training, she is able to take evidence-based research and apply it to her practice in an easy to understand and impactful way. She also has experience training other therapists and mental health providers to utilize trauma-informed interventions in home, school, virtual, and in-office settings. Jillian is passionate about trauma-informed care and feels strongly that all mental health providers should have an understanding of trauma and access to effective interventions to help people heal from it. She also believes it is important for providers to feel confident in their skills upon completing training. This is why she incorporates practice exercises into trainings to ensure trainees have a thorough understanding of interventions and are comfortable using them with their clients."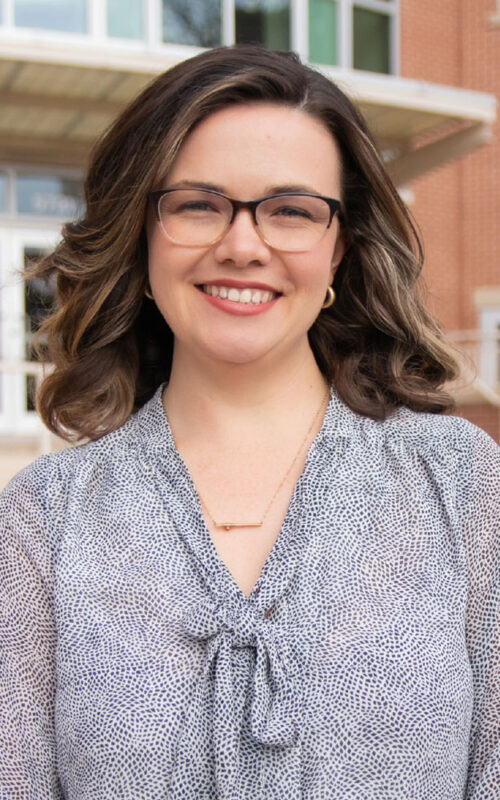 PhD
Candice Selwyn
Dr. Candice Selwyn is an Assistant Professor of Research in the College of Nursing at the University of South Alabama. She received her PhD in Clinical-Counseling Psychology from the University of South Alabama in 2016, during which she completed an American Psychological Association-accredited internship in Clinical Psychology at the Medical College of Georgia/Charlie Norwood VA Medical Center in Augusta, GA. During internship, Dr. Selwyn received emphasis training on the Psychology of Women, with a particular focus on working with women who had experienced interpersonal trauma. She went on to complete a postdoctoral fellowship in Resiliency and Integrative Care Initiatives at the Gulf Coast Behavioral Health and Resiliency Center where she later served as Women's Mental Health and Trauma Services (WMHTS) Coordinator. As WMHTS Coordinator, she developed, implemented, and supervised trauma-informed initiatives within the greater Mobile, Alabama community. Within her current academic position, Dr. Selwyn currently leads a multidisciplinary, trauma-informed sexual assault response and prevention program on the campus of the University of South Alabama.
Dr. Selwyn's interests continue to focus on conditions that are over-represented among women, including risk for and recovery from gender-based violence and interpersonal trauma. Her current work specifically focuses on the ways in which healthcare delivery can minimize or potentiate impacts of interpersonal trauma on women's health, especially among frequently oppressed populations such as racial/ethnic minorities and women with low socioeconomic status.
As a native of Mobile, AL, Dr. Selwyn is passionate about improving healthcare services within the Gulf Coast region, particularly among under-served, disadvantaged, and trauma-exposed populations. Ultimately, she hopes to promote healing among local survivors of interpersonal trauma by improving access to and quality of trauma-informed services along the Gulf Coast.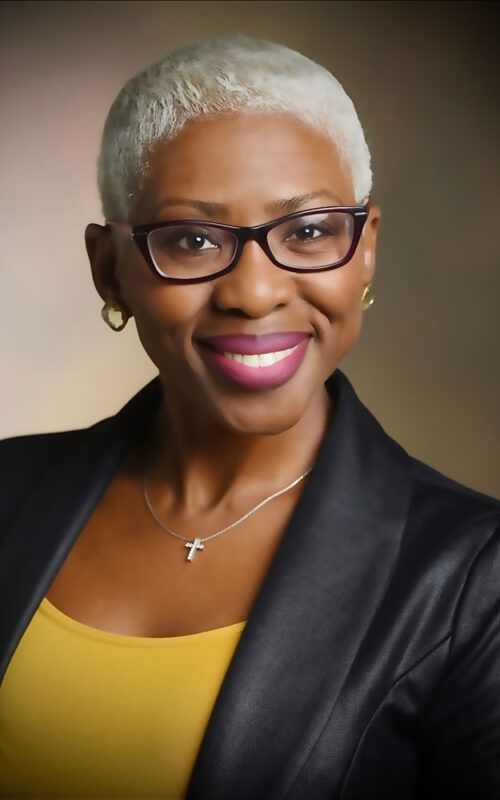 MSW, BSW
Courtney Williams
Courtney Williams has over 20+ years in the Human Services Profession with experience in Case Management, Residential Care, Community Mental Health and with Mississippi's Medicaid Waiver Home and Community Based Services. While Courtney has obtained a Bachelor's and Master of Social Work, her passion lies in training direct care providers on how to support people with disabilities, creating plans of care for all persons receiving services and coaching agencies on establishing foundations of support at all levels of the organization. She is currently leading the state of Mississippi as the first and only Program Director for the Mississippi Person Centered Practices Institute and is a National Certified Person Centered Thinking Trainer, Mentor Trainer, and Plan Facilitator with The Learning Community for Person Centered Practices. Williams is also a Certified Ambassador for Charting the LifeCourse with Nexus National Network, which values the core belief that all people and their families have the right to live, love, learn, work, play and pursue their life aspirations in their community.
Presently, Courtney is working closely with The Mississippi Division of Medicaid on developing Advanced Skills Trainings to create better systems of care within the state.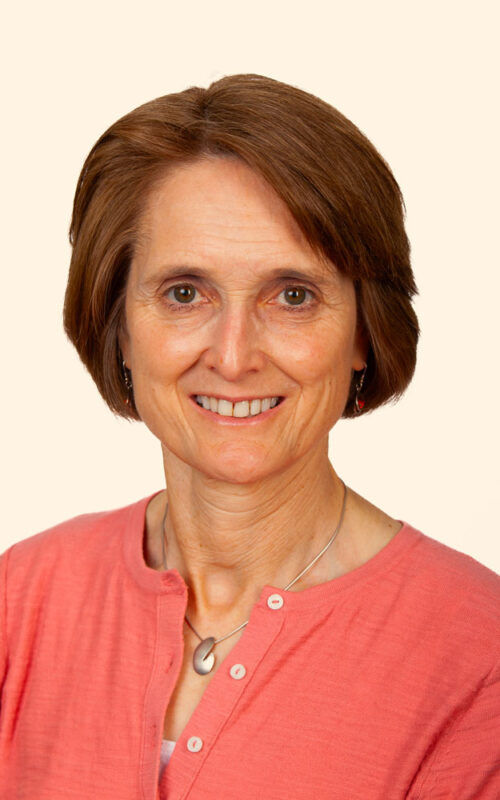 MSW, LICSW
Karen Zilberstein
Karen is a practicing psychotherapist and Clinical Director of the Western Massachusetts chapter of A Home Within, a national non-profit dedicated to providing high quality psychotherapy to those who have experienced foster care. She has published numerous peer-reviewed journal articles on psychotherapy, attachment, complex trauma, parenting interventions, the effects of structural inequities on service delivery and mental health, the child welfare system, and the treatment of fostered and adopted children, with a special focus on youth with intersecting neurocognitive differences. She co-authored a children's book, Calming Stormy Feelings: A Child's Introduction to Psychotherapy. Her narrative nonfiction book, Parents under pressure: Struggling to raise children in an unequal America, won two 2019 Next Generation Indie Book Awards.
Karen presents frequently in her areas of expertise at conferences and to professional and parent groups and has been interviewed for radio and print media. She provides expert consultation and training to schools, the courts, and agencies serving children and families. She taught at Smith College School for Social Work for 12 years, where she led the Child Development Team, set the curriculum for the school's child development courses, and mentored other faculty. She serves on numerous national committees tasked with improving how the mental health and child welfare fields handle racial inequities, service delivery, and the treatment of children and families. Recent leadership roles include co-chairing the Task Force on Visitation in Child Welfare for The American Professional Society on the Abuse of Children, providing clinical and administrative leadership at A Home Within, and serving as a Contributing Editor in developmental traumatology for the Stresspoints newsletter of the International Society for Traumatic Stress Studies.
Karen is excited by the opportunities that the Gulf Trauma Institute offers to provide trauma-informed training and consultation, as well as to participate in the rich culture, tastes, and sights of the Gulf Coast.
The Gulf Coast Trauma Institute has a growing number of partnerships with the top trauma, mental health, and educational organizations in the country.